I love lists! They're one reason I want (need?) a smartphone. I was going to show you my pile of scrap paper lists, but I thought better of it - not very photogenic.
Anyway, until the day I can justify paying for a data plan, little slips of paper are my portable project queue. As for a master copy, I'm going to try
this
.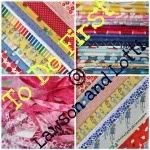 Here's my excuse (up front) for not getting as much done as I hope to:
I signed up for an online course in electrical engineering that begins tomorrow.
(I'm sure I'll be able to come up with additional excuses as needed at the end of the month.)
Must do:
Buy yellow fabric and cut charms for this massive rainbow
charm swap
.
Purple Haze Quilt (in order to count for 1st Quarter Finish Along) - I still need to trim all my blocks, then assemble the top, quilt and bind.
Squaring up my blocks just seems so dull and daunting...
Oh My Stars QAL - I'm even further from finishing this one.
Next step: mark the diagonals...
I think my goal for the month is just to keep doing bits here and there. Slow and steady wins the race, right? Except that I believe several others have already posted their finishes to flickr. Oh well.
Stained QAL - Get cutting!

I complicated matters by choosing directional prints and buying 1/4 yd cuts from the blot instead of fat quarters...
Might do:
Sew Out Loud QAL - I haven't started any of these yet, but they are awesome! I do have some text fabric on hand...
Farmers Wife - I haven't started this either. Again, I've got fabric set aside for it.
Postage Stamp - Shouldn't be hard to keep cutting bits here and there. Hopefully I can participate in the
April swap
.
Granny Squares - I'm considering using some of my 2" postage stamp squares to try this out.
Fold and organize my stash by color